Here are a couple of hop pics. I planted them at the base of my deck. Now that they are just about ready to pick, all I have to do is walk out on the deck and there they are. Pragmatic! or i'm just a lazy bastard that hates climbing ladders.
This is my Cascade. It's 5 or 6 years old. It's great for flame-out and dry hopping. I also brew a fresh hop APA each year. It's always hit or miss since I have no idea what the AA of these are.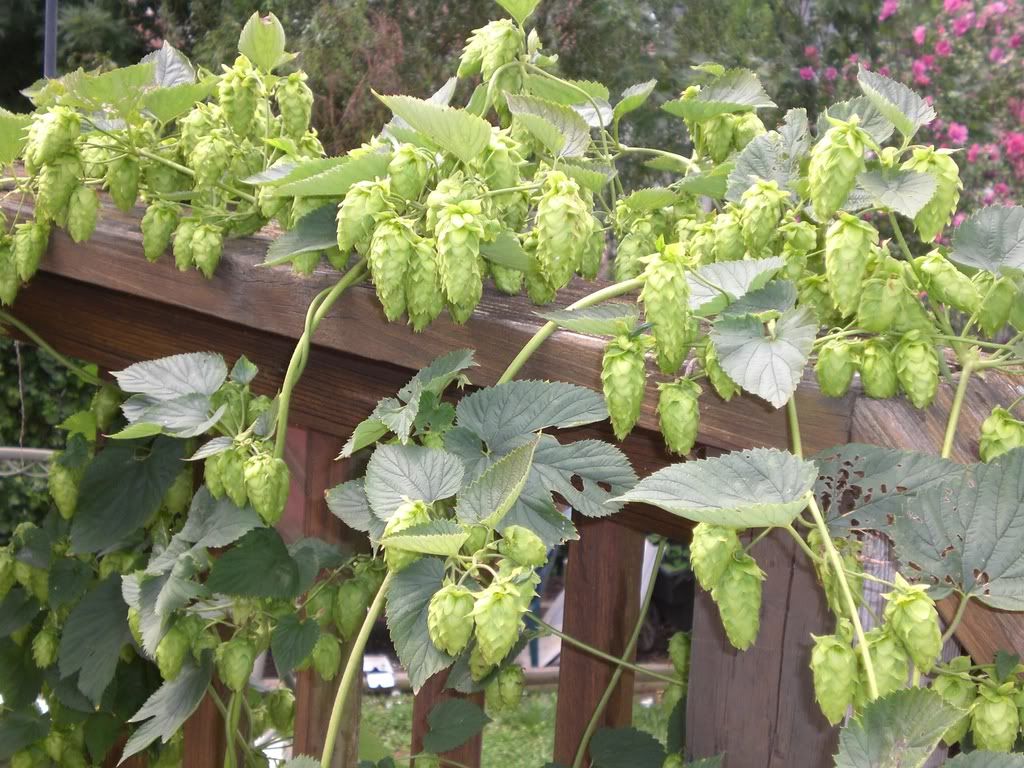 This is the jumbo Mt. Hood rhizome I planted this spring. I'm thinking it's doing very well for a first year. I'm not expecting anything this year. Next year should be great.
Later, Drew
ps-Training camp opened yesterday. The smell of football is in the air!!!!!1