I haven't been around much in the last few months, mainly b/c work is crazy but also since we just bought our first home and it's keeping me busy as fuck. I'll post pics of my new brewhouse soon but here's the hop trellis that I built.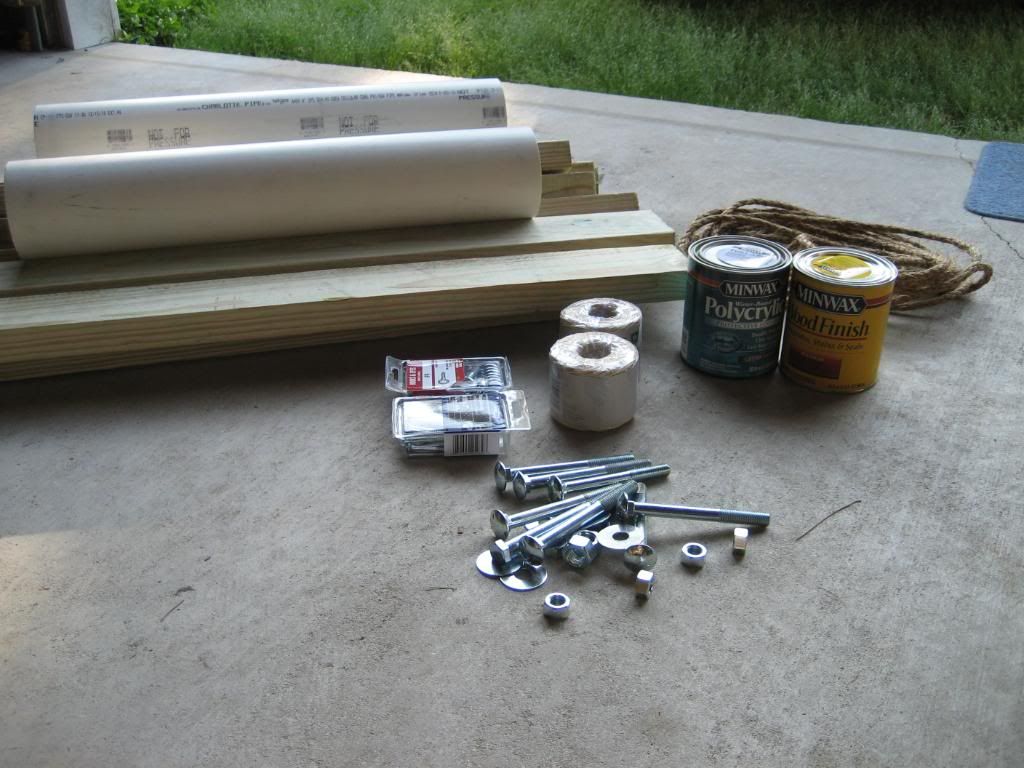 Materials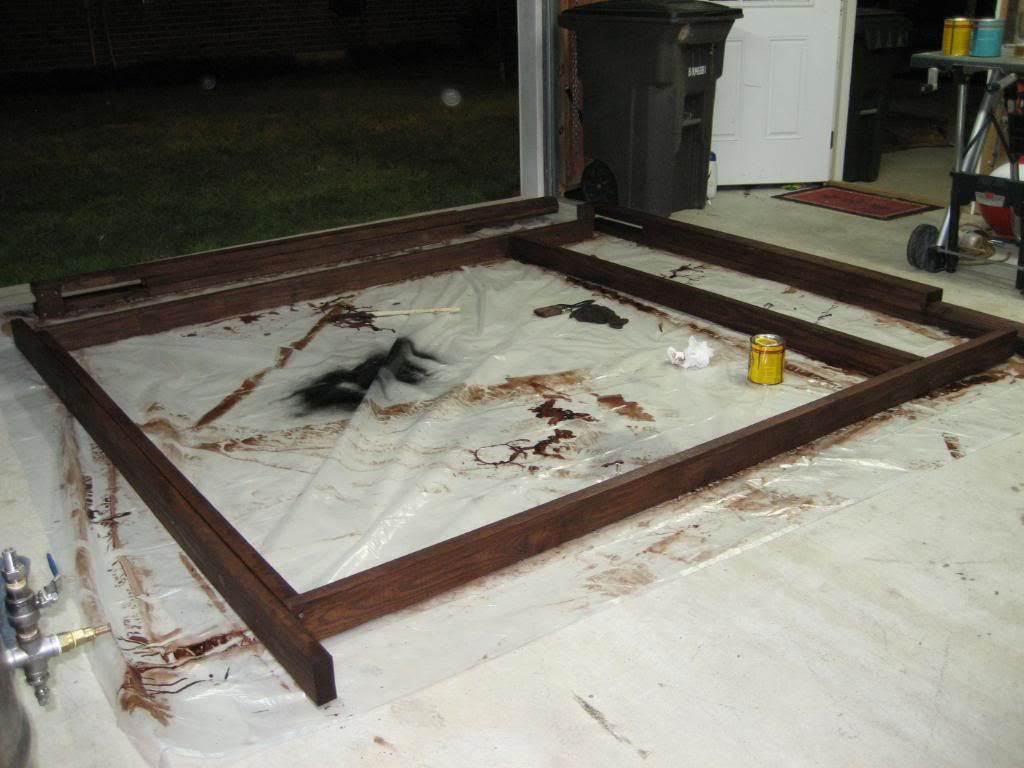 Stain and poly...
I sunk 2 4" PVC pipes 2' into the ground, then cut the bottom of the posts down to 2 2x4's thick and rounded them off. I'm also in the process of adding a brace to each upright, but we've had really strong wind the last few days and it doesn't sway at all.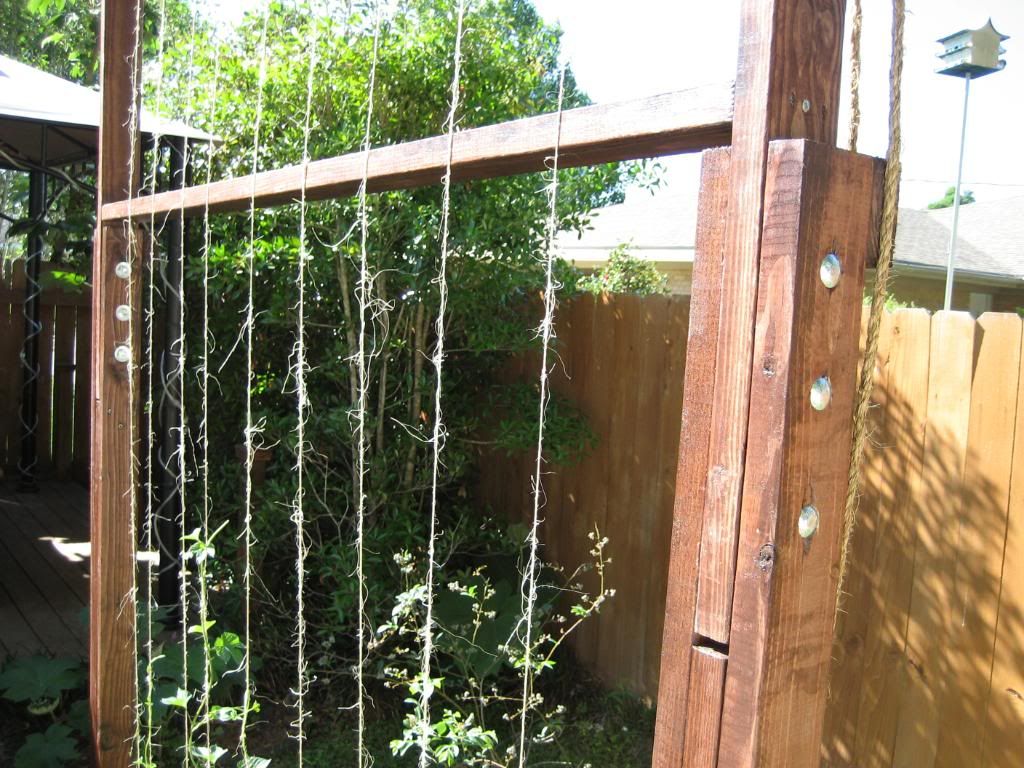 The twine is strung so I can lower it down but I think the bines will tangle around the top, so I made it to where if I pop out the carriage bolts at the top and bottom the whole top section will hinge down for easy picking.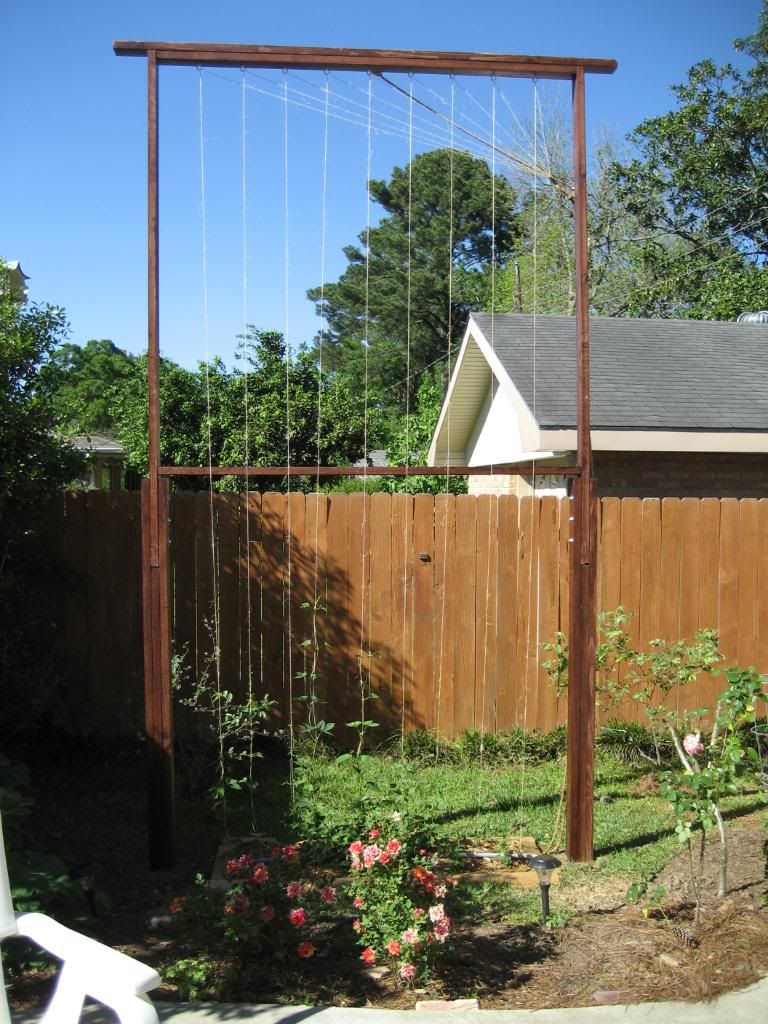 13' tall, 8' wide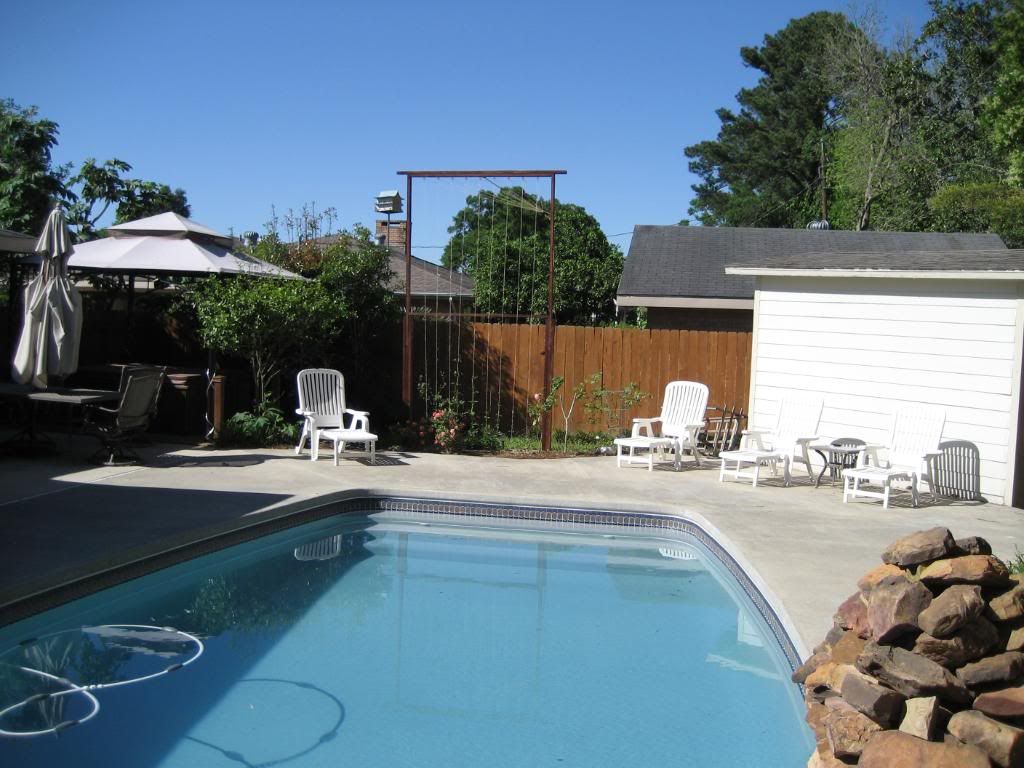 These pics were taken 2 weeks ago, and this is my 5 year old Cascade that was transplanted from our last rent house in Dec., I have the bed on a timer with a soaker hose and today the tallest bine was about 8'.
I have some TMZ rhizomes preordered from nikobrew so I'll be building another one of these on the other side of the yard next month.