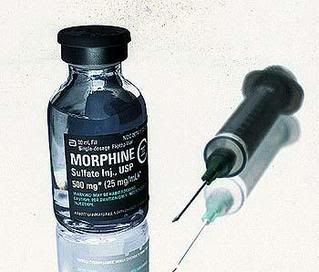 Justin is back in the captain's seat, hosting the show and working the board with a large hole in his hand. Luckily for our eyeballs, it is thoroughly wrapped in bandages. Working on day 17 of beer-sobriety, he eloquently expresses his love of the synthetic heroin generously administered to him by the hospital, and wonders if it really is okay to drink while taking antibiotics. We take turns evaluating JP's hosting performance last week - and other than the universal hatred of the backwards word game, everyone was impressed with his composure and thought the show went great.



We announce our 2nd Annual Winter Brews Fest, and Justin mentions his enjoyable appearance on the Final Gravity Podcast. Half of the crew (including Shat) is in Hawaii this week, so there are no announcements (or call-screeners).


From Great Northern Brewing Company, founder Minott Wessinger and general manager Marcus Duffey join the program. Minott, the great great grandson of craft beer legend Henry Weinhard, tells us about growing up in the fifth generation of a brewing family before the sale of the brewery in 1980. Inspired by the lasting legacy of his family's brand in filling the role of a higher quality alternative to the big three, Minott and his father, looking to get back into the brewing business, custom built the Great Northern Brewery in 1994 in picturesque Whitefish, Montana. Justin asks about the initial investment, as the brewhouse, at three stories high the tallest building in the city, is quite a sight to behold.
Marcus describes his love of craft beer in college. As an avid homebrewer looking to make the transition to professional, he landed a gig on a bottling line at a brewery in Idaho, but his education as a business major eventually steered him towards the administrative side of beer. Things fell nicely into place for him as he and his new wife moved to her hometown of Whitefish, where Marcus took over as general manager of brewing and brewpub operations for Great Northern. 
Brewmaster Joe Barberis gets on the line to tell us about his journey, as well as the current lineup of beers Great Northern offers. He starts by detailing the recipe for their winter lager (Snow Ghost), before getting into his transition from an ale brewer to a lager brewer. The beer information continues to flow as we geek out on ingredients for many of their specialty brews. 
Minott goes on to announce the upcoming Black Star Barter, wherein the residents of Whitefish can submit what they would trade for a year's supply of Black Star. After the Brewcasters offer their submissions, we hear of a similar campaign in 1996, when they gave away three brand new Harley-Davidsons to people (including one guy named Chainsaw) who took the leap and got Great Northern ink.
We hear from Beevo, Terrence, and Sam, who, in a drunken haze in their Hawaiian hotel room, somehow managed to pick up a phone and successfully call the studio. Justin decides to throw caution to the wind and get back on the beer horse, as he cracks open a Pannepot. We read the feedback, and after chugging yeast and doing jumping-jacks, ArrogantBlasted is voted as this week's DOTW.