Here is my New Brewing System, It is an electric/gas hybrid, gets great gas mileage
. Using 2 10 gallon coolers.
I was limited with my options since I only have access to 120v, so the element is only a 1500W and goes in the HLT and it is basically a normal HERMS from there, I do try and speed up the process by preheating the water on the stove.
The control Panel
The element in the HLT
The Guts of the HLT including the agitator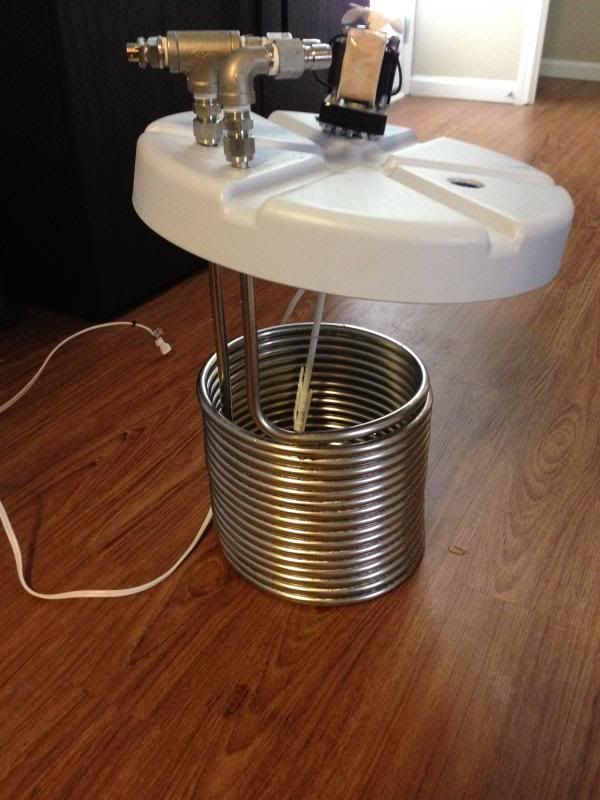 During the Mash
During the Sparge
Once I figured it all out it is working perfectly 80-85% eff and the clearest wort I have ever seen come out of a mash tun...lol