For a quick and easy desert I do a no bake cheese cake. The basic recipe is to blend together equal parts cream cheese and sour cream, sweeten to taste with a light flavored honey (orange blossom is great for this), and flavor with a little Gran Marinier. I serve in small ramekins (it is very rich). I normally garnish this with something. For the Christmas holidays. I place a couple very small mint leaves arranged in a fan with a couple cinnamon imperials (red hots) so it looks like a little sprig of holly.
In place of ramekins I will sometimes use small prebaked graham cracker crusts. Another suggestion for a garnish is to stick a vanilla wafer or some sort of stick shaped cooking in the cake at the edge to be used as an edible eating utensil.
This year for flavoring I am going to try a cherry melomel instead of the gran marinier.
A little of this goes a long way, so for a first batch start out with 8 ounces each of the cream cheese and sour cream. And Spider, this is also gluten free.
Here is a simple presentation of this from the last time I made this.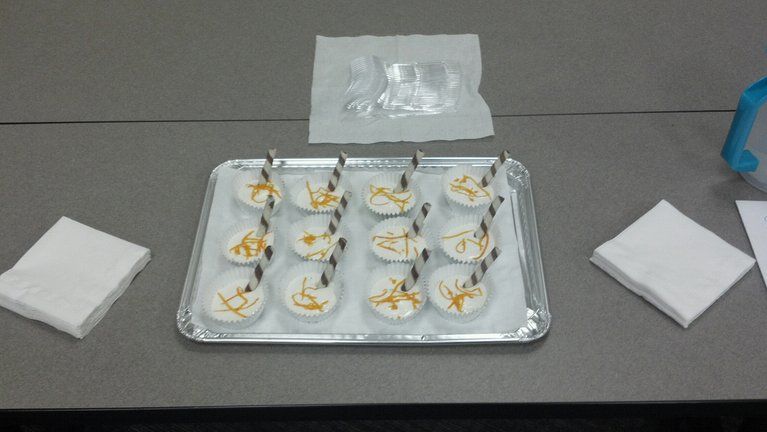 The topping is fresh orange zest (to go along with the gran marinier) and a rolled cookie stick. These were served in miniature shiny foil disposable cupcake cups.