Army,
This thread is to gauge interest in original beer artwork. Below is a picture of the one that hangs in the studio, and another one that I recently completed. Both are oil paintings and look much better in person than they do in jpeg form.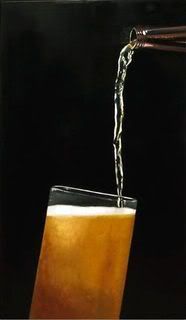 I would like to know:
- Would you be interested in purchasing beer art?
- If so, would you be more interested in an original painting, or a print? An original would be pricier than a print, obviously.