My old kegerator died, so I snatched up a side by side fridge off craigslist to turn into a kegerator.
After installing all the parts I needed: Shanks, couplets, faucets... I just couldn't bring myself to spend $50+ on a darn drip tray.
So here you go my fellow BN'ers .. A $10 drip tray.
I picked up a Master Forge Stainless Steel Smokebox from Lowes for $10 .. Dimensions are 12" x 4"
http://www.lowes.com/pd_183371-47981-42023_?productId=3052377&site=shopLocal
Drilled 3 holes through the box and the fridge and mounted to the front of the fridge with 3 heavy screws.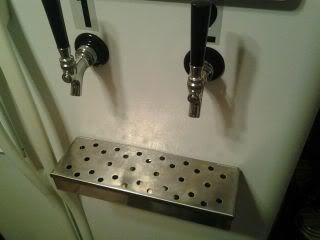 The lid is on a hinge, which makes cleaning quite easy.. Also note, I applied some waterproof liquid nails to the seams inside to keep it from leaking at the seams.. JB weld would probably be better, but I used what I had on hand.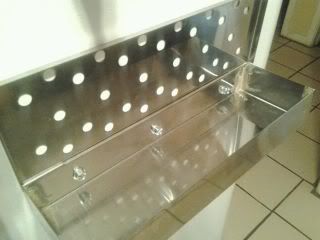 That's it!!! Pretty cheap and easy!!!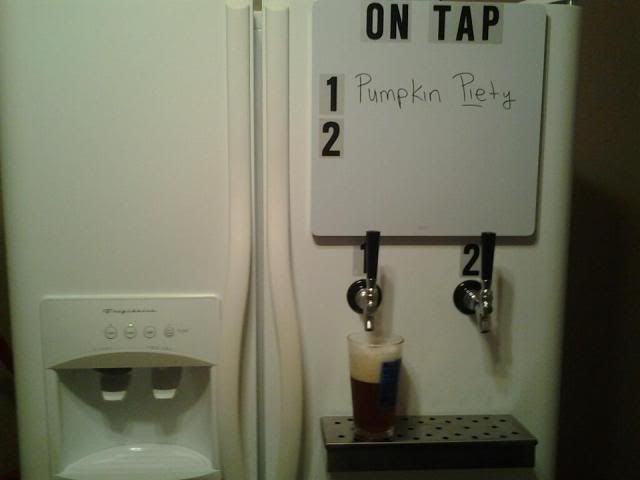 Cheers,
KrOtChRoTT