Here's what I based my system on: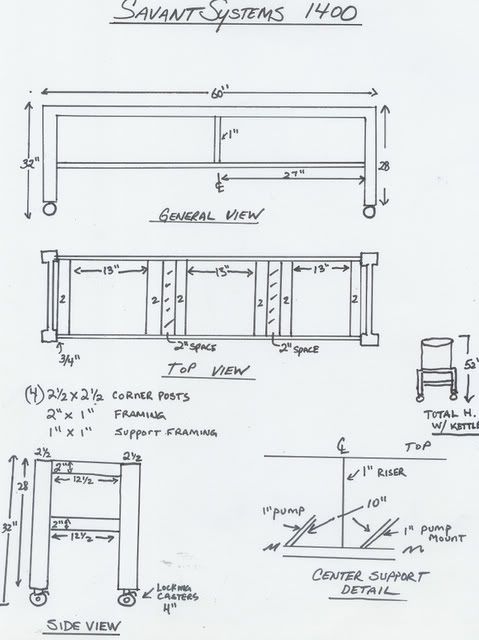 More info
here
.
But I actually made my system a little wider to handle 30 gallon brew pots should I want to go bigger some day. My system is discussed
here
, but most of the pictures are gone now. (My ISP got out of the hosting biz and I haven't picked a new place to host them.) Oh, and I picked the height to be tall enough to gravity feed my 14.5 gallon Fermentator, without wheels. I haven't decided if I want wheels yet or not. If I decide I want the stand to be taller, I'll add wheels. If I decide I want it to be shorter, I'll chop off the legs and go to pumping to fill the fermenter.
-Eric