The Stats:
2009 Harvest Hop Ale
Vol: 3 gal
OG: 1.070
IBU: unkown
Grains:
5# British pale
1# wheat malt
8 oz. C40
4 oz. C120
1 oz. chocolate malt
Hops:
The take for today (I already have 2# dried centennial, 1# dried magnum). I needed to harvest most of what's out there to save them from the japanese beetles.
Here's a close-up of the delicious resin. I'm not using any commercial hops, so bitterness will be unknown. They sure are sticky though!
Mash hop with freshly harvested homegrown including:
fuggle, nugget, centennial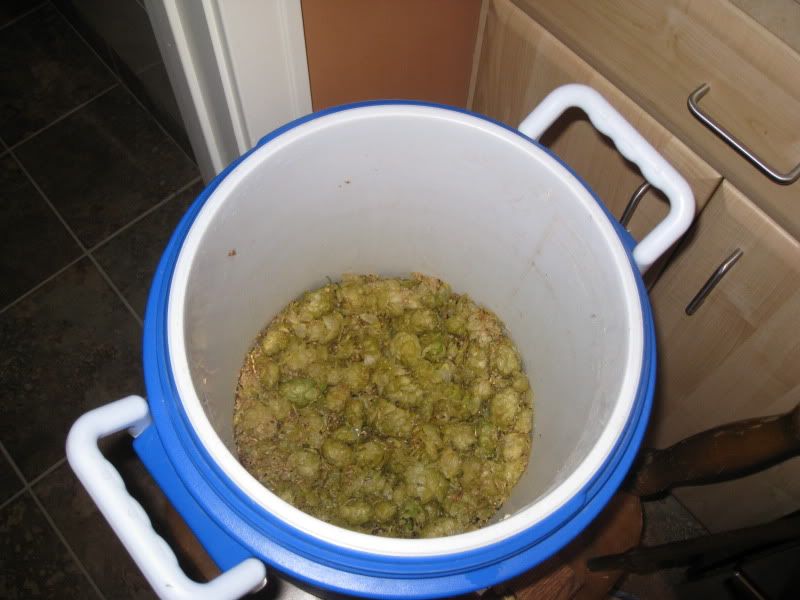 End of mash shot.
FWH
The brew was continuously hopped every 5 min with a handful of the sticky buds, for the entire boil. Kettle hops included: Magnum, Cascade, Mt. Hood, Goldings, fuggle, nugget, and centennial.
Up next... whirlpool hops:
I literally packed the entire column of liquid in the kettle with cones. It actually made stirring difficult. Same varieties of hops as the boil additions.
Here's a shot of the spent whirlpool hops, filling half of the 4 gal kettle.
And the end result - 2.75 gallons in the carboy. I definitely lost a considerable amount of wort to the hops.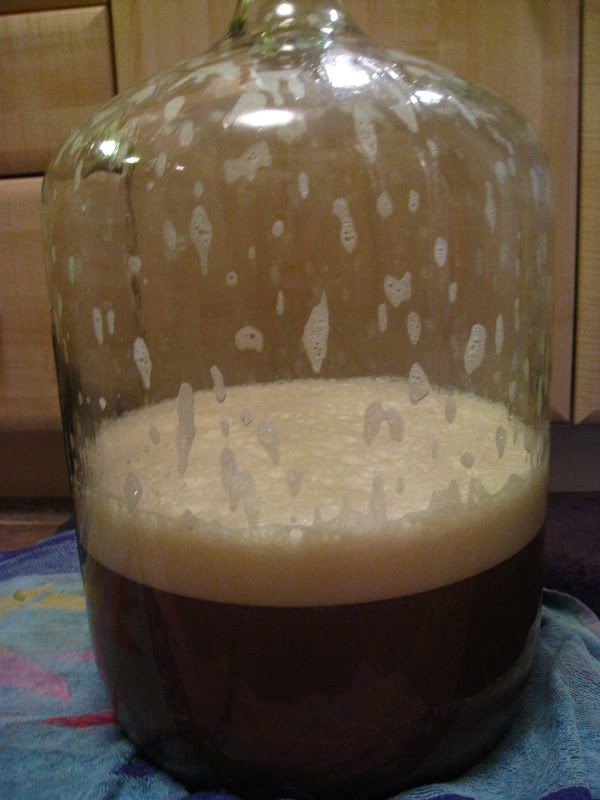 The wort has a major hop aroma going into the carboy. We'll see how it turns out after the Cal Ale ferments the bitch. Anyone else harvesting/brewing with wet hops? Let's see the pics.
That's all, folks.